You Are Here :
Planetary Gearboxes
Mastering
Ut enim ad minima veniam, quis nostrum exercitationem ullam corporis suscipit laboriosam, nisi ut aliquid ex ea commodi consequatur? Quis autem vel eum iure reprehenderit qui in ea voluptate velit e. " Quis autem vel eum iure reprehenderit qui in ea voluptate velit esse quam nihil molestiae consequatur.
Planetary Gearboxes, Planetary Creep Drives, Helical Planetary Gearboxes, Bevel Planetary Gearboxes, Planetary Geared Motors, Electric Motors, Helical Parallel Axis Gearboxes, Worm Gear Boxes, Gear Box Manufacturer, Supplier, Exporter, Dealer, Services, Satara, Maharashtra, India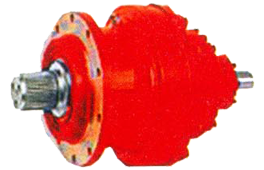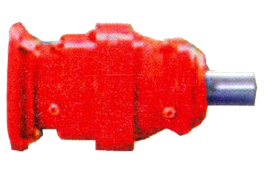 We are offering planetary gearboxes with Reduction ratio 3.5:1 to 10000:1 (above reduction ratio 10000:1 we can give on request), solid Male Output Shaft, Hollow output shaft with shrink disc or Keyway, male or female spline shafts, These gearboxes are widely appreciated for their features efficiency, dimensional accuracy and low maintenance. We can customize these planetary gearboxes, on various parameters as per the requirements of our clients.
We are manufacturing and supplying of planetary gearbox box which has modular construction with every single stage consisting internal gear meshing with planet gears mounted on planet carrier and sun gear is meshing with planet gears and power is transmitted out by planet carrier, maintain the same direction of rotation.
Our planetary gearboxes are available in following range
• Mounting- Foot, Flange or Agitator
• Solid Male Shaft
• Hollow output with shrink disc or Keyway.
• Male or Female Spline Shaft.
• Output speed 0.15 RPM to 410 RPM
• Power 0.09 Kw to 90 Kw
• Torque capacity up to 100,000 Nm